How to transfer crypto from Swyftx to MetaMask
Buy crypto on Swyftx
Go to the withdrawal section
Add withdrawal address
Check that MetaMask supports the withdrawal network
Send test amount
Once the test amount is received, send the remainder
If you're interested in interacting with decentralised applications, you'll typically need a browser extension wallet. MetaMask is the most popular browser extension wallet due to its ease of use. Swyftx is one of the best Australian crypto exchanges that allow users to but 300+ cryptocurrencies and withdraw them to external wallets. This guide provides 6 in-depth steps on how to transfer crypto from Swyftx to MetMask.
What is MetaMask?
MetaMask, is a cryptocurrency wallet that can be downloaded both as a browser extension and a mobile app. First launched in 2016, MetaMask has played a vital role in the adoption of Ethereum-based cryptocurrencies and decentralised applications (dApps).
Using the MetaMask wallet, users can store ERC-20 tokens, which are blockchain assets built and issued on the Ethereum blockchain. Additionally, users can connect to different decentralised applications for trading and gaming. Some of the most popular uses for the MetaMask wallet include:
Trading low cap altcoins on decentralised exchanges (Uniswap)
Buying and selling NFTs on NFT marketplaces (OpenSea)
Playing play-to-earn crypto games (Axie Infinity)
Powerful crypto trading indicator
The Market Mapper is a custom trading indicator designed to execute accurate buy and sells signals for profitable crypto trading.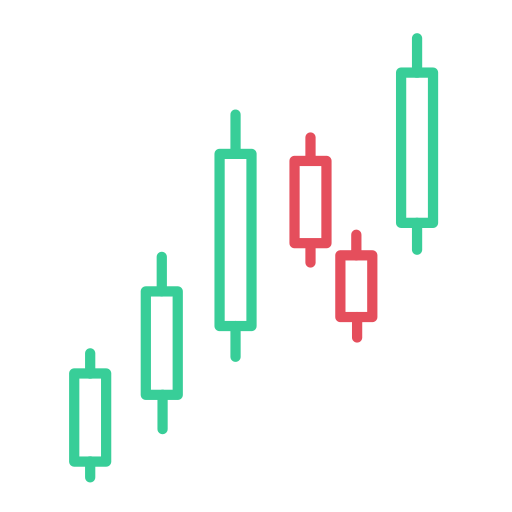 How to transfer from your Swyftx wallet to your Metamask wallet
Users can send crypto from Swyftx to MetaMask for a variety of reasons. Below, we have laid out how to send crypto from your Swyftx wallet to your MetaMask wallet in just 6 simple steps.
Step 1: Buy Crypto on Swyftx
If you haven't already done so, you'll need to first purchase cryptocurrency on Swyftx. Swyftx lists 300+ cryptocurrencies which can all be bought by depositing Australian dollars (AUD) into your account. Swyftx supports AUD deposits via the following payment methods:
Bank transfer
POLi
PayID
Credit or debit card
Once you have deposited AUD into your account, you can buy cryptocurrency via the trade tab in your Swyftx app. Once you have bought your chosen crypto asset, it will be immediately stored in your personal Swyftx wallet.
Open Swyftx Account
Related: How to buy crypto in Australia
Swyftx charge a trading fee of 0.6% for all buy and sell orders. You can find out more about the crypto exchange in our 2022 Swyftx review or sign up to the exchange here.
Step 2: Go to the Withdrawal section
Once you have purchased crypto, it will become available to withdraw from your Swyftx account. Navigate to the withdrawal tab within the Swyftx app or desktop trading platform.
Choose the cryptocurrency you want to transfer to your MetaMask wallet and then you will need to find your withdrawal address.
Step 3: Retrieve your MetaMask address
Next, you will need to add the withdrawal address of your MetaMask wallet. This wallet address usually consists of a random sequence of letters and numbers and acts similar to a bank account number.
You can easily copy your MetaMask public address to your wallet app. Alternatively, you can scan the QR code using Swyftx's QR scanner which automatically inputs your MetaMask address.
Once you have copied the withdrawal address from your MetaMask account, click the plus button within the withdrawal section of your Swyftx account.
Add a name for your MetaMask wallet, paste in the wallet address and then click "ADD."
You'll be sent a verification SMS and email when adding a new withdrawal address to your Swyftx account. This is a security measure put in place by Swyftx to ensure that withdrawal addresses are legitimate.
Step 4: Check that the receiving wallet or exchange supports that network
When transferring crypto from one wallet to another, you'll usually be presented with a number of networks to send on. Beginners will often make the mistake of sending crypto on network that is not supported by the receiving network. This can result in the crypto never arriving in the receiving wallet.
For instance, you may want to send USDT to your MetaMask wallet and Swyftx gives the option of two different networks: Ethereum (ERC-20) or SOL. Transferring on the Ethereum network can often be slow and expensive, so you may opt for the Solana (SOL) network. However, MetaMask does not support the Solana network and therefore, the funds will not arrive.
It's always important to do your due diligence and research what networks are supported by MetaMask. It's also crucial to send a test amount which is covered more thoroughly in the step below.
Read: Blockchain networks supported MetaMask.
Step 5: Send test amount
It is always recommended to send a small amount of crypto to your wallet if you haven't transferred to it before. This mitigates the risk of losing all your crypto should something go wrong.
Depending on which cryptocurrency you're transferring from Swyftx to MetaMask, the minimum you're allowed to send may differ.
Step 6: Once the test is received, send the remainder
Once the test amount is received in your MetaMask wallet, you can send the remainder. It's important note that depending on several factors; it could take up to 10 minutes to be received in your wallet. Once received, it will then be displayed at the top of your wallet.
Frequently Asked Questions
Is MetaMask safe to use? 
MetaMask is considered a safe online wallet. All your wallet information is encrypted within your internet browser. All crypto wallets have a private key which provides access to the wallet and the cryptocurrency within it. It's essential that this isn't shown to anyone and is written down and stored in a secure location.
What can MetaMask be used for?
MetaMask can be used to connect and interact with decentralised applications (dApps) on the Ethereum network. dApps are applications (similar to the ones you use on your phone) that operate on decentralised networks. There are several different types of dApps, however, the most popular ones up until this point in time have been decentralised exchanges, play to earn crypto games and NFT marketplaces.
Do I have to pay tax when moving crypto from Swyftx to MetaMask?
No, moving cryptocurrency from one wallet to another does not trigger a capital gains tax event in Australia. A tax event is triggered when crypto is either gifted, exchanged for fiat currency or exchanged for another cryptocurrency.