Swyftx Staking Update
Swyftx have removed their Earn feature feature due to a constantly changing regulatory landscape in Australia.
Swyftx is a rapidly growing Australian crypto exchange based in Brisbane. Swyftx has previously offered a staking feature, allowing their customers to earn staking rewards on certain cryptocurrencies they hold in their Swyftx wallet. This feature has recently been upgraded to 'Earn' which provides a number of additional benefits to users.
This guide will cover what staking it, what cryptocurrencies you can Earn on Swyftx, the advertised interest rates and how to stake on Swyftx.
What is staking?
In simple terms, staking is a way of earning interest or rewards on cryptocurrencies you hold. This can only be done through cryptocurrencies that run on a Proof of Stake (PoS) blockchain. Proof of Stake is a consensus algorithm that is far more energy-efficient than the Proof of Work (PoW) consensus model used by Bitcoin and Ethereum.
In technical terms, staking refers to locking your coins up to secure a Proof of Stake blockchain and verify transactions on that blockchain. In return, those who lock up their coins typically receive a proportionate percentage of the coin they are staking.
Although this is a technical process, crypto trading platforms like Swyftx allow their customers to stake their crypto with the click of a button. 
Powerful crypto trading indicator
The Market Mapper is a custom trading indicator designed to execute accurate buy and sells signals for profitable crypto trading.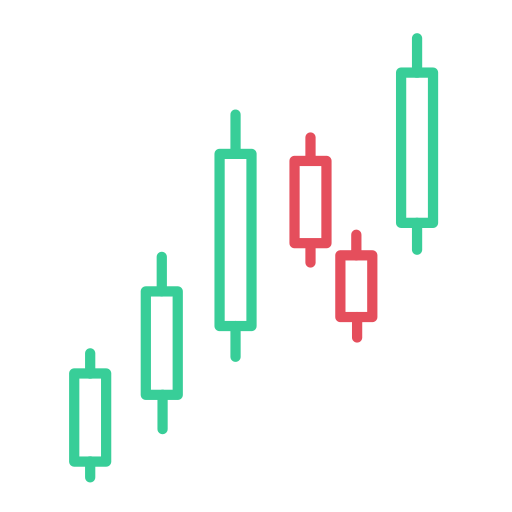 Does Swyftx have staking?
Yes, Swyftx has a staking feature (now called 'Earn') which allows customers to earn interest on certain cryptocurrencies they hold in their wallet. According to Swyftx, staking rewards are calculated and paid out daily. You can unstake your crypto at any stage to claim your rewards.
It must be noted, however, that Swyftx doesn't offer staking on all the 300+ cryptocurrencies it lists. Swyftx currently only offers interest on 20 cryptocurrencies through their earn program.
Read: Swyftx review 2022
There are several other exchanges in Australia that offer staking. Read our guide to the best cryptocurrency staking platforms in Australia.
How to stake on Swyftx
Staking on Swyftx is simple, even for crypto beginners. It can be done in 4 simple steps:
Step 1: Sign up to Swyftx
Create a Swyftx account using your full name, email address and phone number. You will then need to complete a KYC check which requires you to submit a copy of your drivers license or passport to verify your identification.
Step 2: Deposit AUD to purchase one of the eligible cryptocurrencies
Next, deposit funds using one of the available deposit methods: bank transfer, OSKO, PayID, POLi or credit/debit card. Once the funds have arrived in your account, you can purchase one of the 20 crypto assets available under the Earn feature.
Step 3: Navigate to the 'Earn' tab
Click the 'Earn' button from you dashboard to navigate Earn tab.
Select the cryptocurrency from your wallet that you would like earn interest on. In this case, we have chosen to earn interest on Solana. Before committing to Earn, review the details such as the interest rate and and the earn tiers. Then click the 'Earn' button.
Step 4: Enter the amount that you would like to earn and confirm
Using the slider, select how much of the available coin you'd like to Earn (in this case we've chosen 100%) and confirm your order.
Once you have completed all 4 steps, you will start earning rewards on a daily basis. You can check your expected daily rewards via the 'Earn' tab in your Swyftx wallet.
What cryptocurrencies can you stake on Swyftx?
The following cryptocurrencies are available on the Swyftx Earn feature:
Bitcoin (BTC)
Ethereum (ETH)
Tether (USDT)
USD Coin (USDC)
TAUD
Algorand (ALGO)
Cardano (ADA)
Axie Infinity (AXS)
Cosmos (ATOM)
Polkadot (DOT)
Solana (SOL)
Kusama (KSM)
Tezos (XTZ)
Kava (KAVA)
Tron (TRX)
Flow (FLOW)
Polygon (MATIC)
Harmony (ONE)
Elrond eGold (EGLD)
Terra (LUNA)
Zilliqa (ZIL)
Swyftx staking rates
Swyftx staking rewards are calculated as Annual Percentage Yield (APY). The table below lists the APY for each of the eligible crypto assets on Swyftx Earn.
| | |
| --- | --- |
| Cryptocurrency | APY |
| Bitcoin (BTC) | 5.12% |
| Ethereum (ETH) | 5.12% |
| Tether (USDT) | 7% |
| USD Coin (USDC) | 7% |
| TAUD | 5% |
| Algorand (ALGO) | 1% |
| Cardano (ADA) | 4.50% |
| Axie Infinity (AXS) | 80% |
| Cosmos (ATOM) | 10.80% |
| Polkadot (DOT) | 12% |
| Solana (SOL) | 6% |
| Kusama (KSM) | 18% |
| Tezos (XTZ) | 3.90% |
| Kava (KAVA) | 23% |
| Tron (TRX) | 5.80% |
| Flow (FLOW) | 6% |
| Polygon (MATIC) | 12% |
| Harmony (ONE) | 8% |
| Elrond eGold (EGLD) | 12% |
| Zilliqa (ZIL) | 13% |

Swyftx staking fees
Swyftx do not charge a fee for for their Earn feature. They do charge a trading fee when you buy or sell crypto. The Swyftx trading fee is 0.6%.
How are Swyftx staking rewards calculated?
According to Swyftx, interest is continuously earned and credited to your wallet every day. This means that rewards are then compounded daily. Rewards are calculated by multiplying the value of your cryptocurrencies (in your staking wallet) by the APY for the particular cryptocurrency or cryptocurrencies. This is then divided by 365.25 which is the average amount of days in a year (including leap years).
Swyftx offers a tiered model of interest, meaning interest rates decrease at each tier. here are 3 tiers for each eligible cryptocurrency.
The equation looks can be broken down to:
Earn wallet balance: 100 SOL (whole balance in tier 1)
SOL APY listed on Swyftx: 4%
Daily reward: (100 SOL * 4%) / 365.25 = 0.01 SOL per day
Swyftx have an Earn calculator where you can get an estimation of your daily interest on certain cryptocurrencies. View the calculator here.
The risks of staking
The biggest risk of staking coins on Swyftx is the volatility of the assets you're buying. If the price of the cryptocurrency drops in value then the interest you've earned from staking may not cover the entire loss in value of your investment.
Frequently Asked Questions
Does Swyftx have Ethereum staking? 
When Swyftx changed their staking feature to 'Earn,' Ethereum was added as an eligible cryptocurrency to Earn interest on. Although, this is not technically staking as Ethereum currently uses a Proof of Work consensus algorithm rather than a Proof of Stake (PoS). Swyftx states that you can earn interest by loaning crypto assets such as Ethereum. You can currently earn 4.08% APY on Ethereum with Swyftx Earn. Ethereum is in the process of transitioning to PoS in what is being referred to as Ethereum 2.0. When this transition is complete, it will be possible to stake Ethereum. 
Is there a staking lock-up period? 
Swyftx does not have a lock-up period for staking assets. This allows you to stake and unstake your crypto as much as you'd like. 
Does Swyftx have a staking cap? 
Yes, Swyftx does have staking caps. This is a maximum amount of staked cryptocurrency available for one asset. This means you may not be able to stake your cryptocurrency if the cap is already full. We recommend checking if the Swyftx staking cap is full before buying crypto. 
In which cryptocurrency will I receive staking rewards? 
Staking rewards are paid out in the cryptocurrency you are staking. For instance, if your staking ADA, you will earn rewards in ADA. 
Does Swyftx have a minimum staking amount?
Yes, Swyftx has a minimum staking amount of $1 AUD, allowing you to stake as much or as little as you like (depending on staking caps).